Our RSA is Your Community.
Our club facilities extend over two acres offering members a great atmosphere of friendship, fun and camaraderie. New members are always welcome to enjoy the facilities and the variety of activities we have to offer.
We welcome prospective members to come and see the facilities we have on offer at Tauranga RSA Club.
As well as access to a a wide range of facilities and members bistro menu, there are a number of reasons for you to choose Tauranga RSA as your local club. In joining us, you automatically gain the right to visit other RSA Clubs across New Zealand.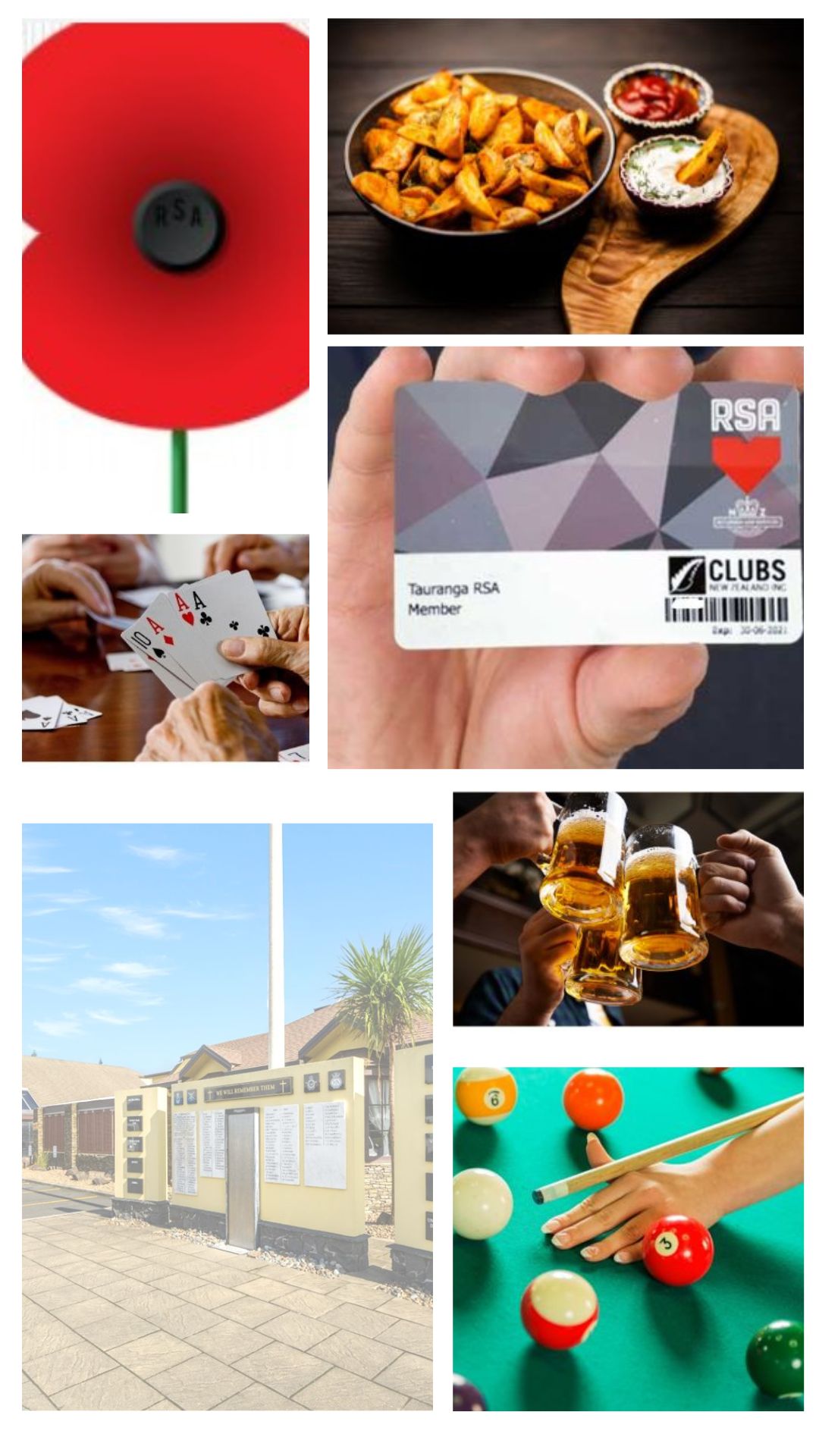 Become A Member
You do not have to be a certain age or have served in the military to join the RSA Membership, the membership process is very easy.
For further information regarding RSA Membership please contact us by email or call us on: 07 578 9654.
Become A Volunteer
When it comes to donations to the RSA, your time is just as valuable as money!
We always welcome volunteers to spend some time helping us out, especially collecting on Poppy Day.
If you would like to volunteer, please get in touch, we appreciate all offers of help.
Make A Donation
Every day the RSA supports veterans throughout New Zealand, and the demand for our services has never been higher.
The donations received by the RSA go directly to supporting New Zealand's veterans of military service and their whānau.